Services
RIBA Assessed CPD Programme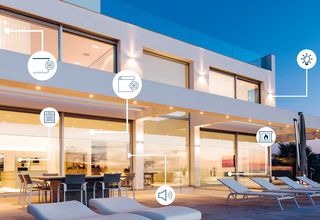 Smart Shading Connected Homes
Our homes are becoming smarter, integrating a wide range of products and services including curtains and blinds for a truly connected experience. This CPD will help you.
Understand the benefits and options of Smart Shading in residential projects.
Understand the considerations when specifying Smart Shading.
Review the commonly used motorised Smart Shading systems
Solar Shading in Modern Interiors
Solar Shading plays an increasingly important role in managing and controlling solar gain in buildings. This CPD covers all aspects of solar control including;
Solar protection in the workplace, including European legislation.
A review of commonly used shading systems and screen fabrics.
The considerations when specifying window treatments.